July 2017 Events in Northern Virginia
July 2017 events in Northern Virginia offer the chance to celebrate with fireworks, parades, music, wine, beer, food, history, acrobatics and more. Catch a parade and fireworks, relax to live entertainment, head to a watery circus, sip Virginia brews and wine, immerse yourself in history, and enjoy summer fun throughout the area. Some events require tickets that sell out quickly, so plan ahead.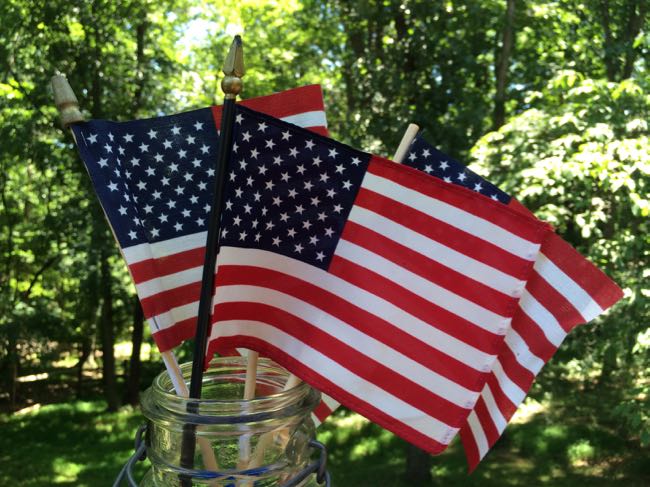 July 4th weekend features the return of favorite patriotic parades, fun, and fireworks to towns, parks, and historic sites throughout Northern Virginia. With the 4th falling on a Tuesday this year, many people will enjoy an extra long weekend. Celebrations and fireworks start June 30th with many towns celebrating on the 4th, so you can keep the fun going for days.
Learn about daily life of soldiers in the European and Pacific Theatres from living historians portraying Axis and Allied soldiers. Learn about their equipment, armaments, historic military vehicles, and medical care on and off the battlefield.  Also explore how citizens at home supported the war effort and view original WWII artifacts. Free; 11:00 – 4:00 daily.
New in 2017, the Lake Anne Roots Music Festival will feature a variety of modern roots music performers. The free festival will offer a full day of folk, bluegrass, blues, old time, and everything in between, paired with a pop-up beer and wine garden. Free; 12:000 – 6:00
Key West Fest, Breaux Vineyards, Hillsboro, July 8
Enjoy a "Vineyard in Paradise" at the 12th Annual Key West Fest at Breaux Vineyards. Enjoy wine tastings, craft vendors, and island inspired food, plus live reggae music and an amazing Jimmy Buffett cover band. Activities for the young (and young at heart) include clowns, balloon art, and face painting. Wear your island, Caribbean or tiki inspired hat to join the Crazy Hat Contest. Admission $16/20 advance/day of show with special packages available. 11:00 – 6:00.
Celebrate America's 241st birthday and Alexandria's 268th along the Potomac waterfront at Oronoco Bay Park. Bring lawn chairs, blankets and a picnic and enjoy live music by the Alexandria Symphony Orchestra plus cannon firing, birthday cake, food trucks and a dazzling fireworks display. Free; 6:00 – 10:00.
Civil War Day, Winery at Bull Run, Centreville, Jul 9
Experience living history with Civil War re-enactors, The Ladies of the Blue & Grey, live music from the Page County Ramblers, Food Trucks, Virginia wine, and more. Activities include drill demonstrations, a children's muster, and artillery firing; follow the link for schedule details. 11:00 – 7:00.
From the Front Lines to the Home Front commemorates our country's World War II experience with a focus on Loudoun County and Oatlands. The weekend has something for everyone: living history interpreters and re-enactors; jeeps and a weapons carrier; exhibitors; activities for children; and music. Concessions will be available. $20/10 per family/individual. Sat 10:00 – 5:00; Sun 11:00 – 3:00.
Sit in the shade and savor roast chicken and spicy sausages, enjoy dancing and singing with the fiddler, test your water color and writing skills at the Stationer, and muster with the militia. Catch up on frontier news while enjoying local ale and porter at the Tavern. Try hands-on crafts such as spinning and dyeing, and shop for goods from the finest merchants in the colonies. Adult/Seniors and children 3-12 $8/$4; under three free. 11:00 – 4:30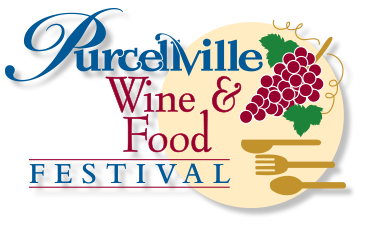 Purcellville's Annual Wine & Food Festival combines live music from a variety of local musicians, wineries, craft breweries, gourmet foods, and wine related art and accessories. Tickets begin at $30.00 and limited VIP tickets are available. Everyone purchasing advanced tickets will have their own express line at each gate. 2:00 – 8:00.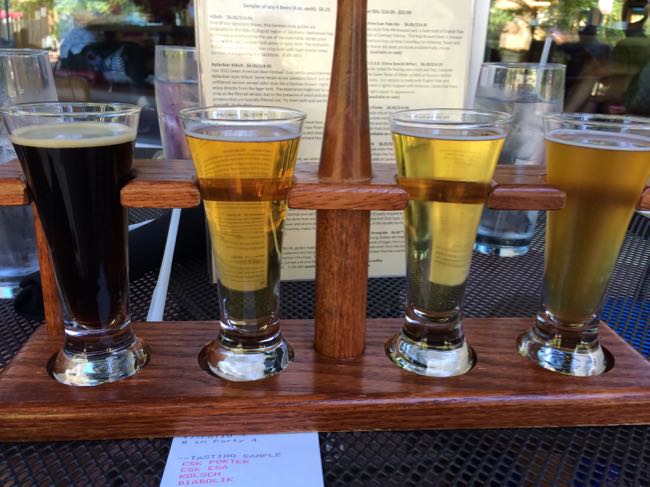 Join Mad Fox Brewing as they celebrate seven years of award-winning brews with seven excellent beers, food specials, live music, and cake. Admission is free and the event begins at 11:00.
Cirque Italia, the first traveling Water Circus, introduces a luxurious experience where technology and preforming arts are mixed to create a one-of-a-kind show. The new Gold performance features an ultra-modern water curtain that controls every droplet of water meticulously. Laser acts, aerial performances, jugglers, and more will dazzle audiences. Follow the link for show hours and ticket details.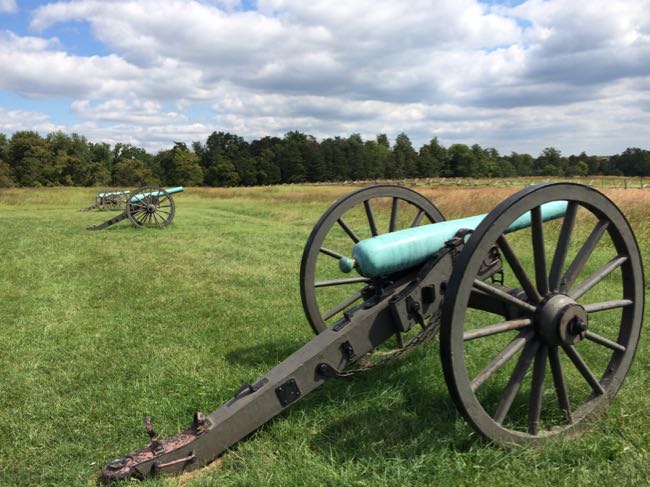 Join park staff to commemorate the 156th anniversary of the First Battle of Manassas (Bull Run) with a variety of 60 – 90 minute historian led walking tours and living history demonstrations. Free; 8:30 – 5:00.
The 10th Annual Del Ray Music Fest is a celebration of local talent, demonstrating what an exciting music community we have here in the D.C. area. Local musicians will perform on two stages at Pat Miller Square, in the heart of Del Ray, and local restaurants will open beer gardens with great deals on brews and food. Free; 3:00 – 8:00.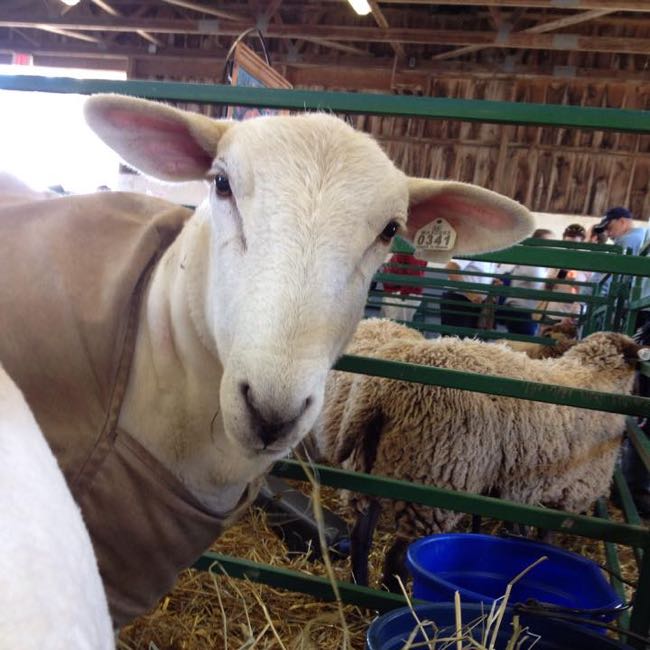 Experience a true country fair featuring 4-H animals, crafts, carnival rides, entertainment, food, livestock auctions, professional bull riding, and a mini demolition derby. Take a ride at the carnival, enjoy children's activities and a pet show, enter the kiss-a-pig contest, and indulge in county fair favorites. Ticket prices and festival hours vary by day; follow the link for all the details.
Meet Fairfax County's finest First Responders and see fire trucks, police cars, Fairfax bomb dogs, and even a helicopter landing at National Night Out: Tysons. Enjoy free family friendly activities such as face painting, balloons, and music as you learn more about our First Responders. Free; 2:00 – 6:00.
Harry Potter Birthday Weekend, Stabler-Leadbeater Apothecary Museum, Alexandria, Jul 30
In honor of Harry Potter's birthday, the Stabler-Leadbeater Apothecary Museum will host it's annual tours exploring the real world science and medicine behind Harry Potter. Choose between daytime family-friendly tours for kids and evening adult-only tours. Adult tours include a Harry Potter-themed adult beverage, fun photo opportunities and time to explore collection items familiar from the Harry Potter series and their real-world uses. Tickets for both tours go on sale July 1 and will sell out quickly. Family-friendly tours are $6, from 1:00 – 4:00. Adult tours are $20, from 6:00 – 9:00 pm.
Check out our round-up of outdoor summer fun for concerts and movies, swimming and boating, hiking trails, outdoor dining, and area getaways perfect for a summer escape. We hope these July 2017 events bring you a fun and fabulous summer in Northern Virginia.
Follow Fun in Fairfax VA on Facebook, Twitter, Pinterest, and Instagram for more fun things to do, place to visit, dining and drink, and special events in the Northern Virginia and Washington DC region.