There are plenty of great events celebrating Father's Day 2015, but any day is a good day for fun with Dad. Here are some of our favorite destinations in Northern Virginia to spend some time with your favorite father. We have suggestions that are active or relaxed, kid-friendly or adult-focused, and even some activities that are great for hard-to-please teens.
Adults Only?
Active Hikes with History, Wine, and Food
1. Combine a little history, a shady hike, and a relaxing glass of wine with a trip to Charming Clifton, including a hike on the Bull Run – Occoquan Trail, and a visit to Paradise Springs Winery or one of the restaurants in the center of town. We love the burgers and BLTs at the Main Street Pub.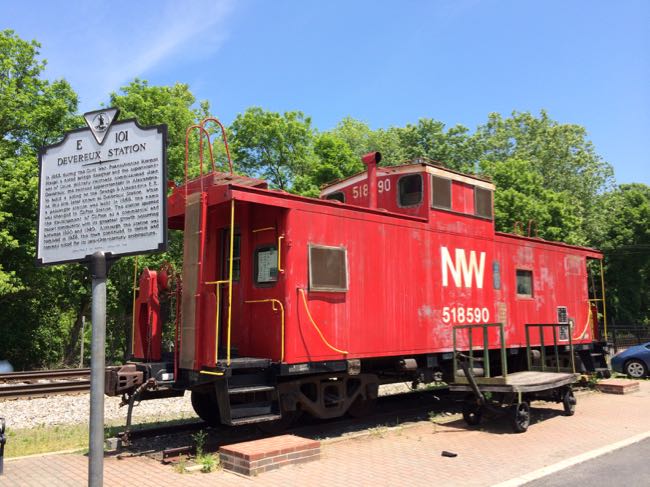 2. For a more challenging hike, the 3 mile Great Falls Loop Hike follows trails along Difficult Run and the Potomac River in a less-visited section of Great Falls Park. History buffs open to a longer hike will enjoy the First Manassas Lop Trail, a 5.5 mile hike through sites of the battle of First Manassas, followed by a visit to the historic Winery at Bull Run. If the day is hot, we recommend the shady Great Falls hike over the open fields at Manassas Battlefield.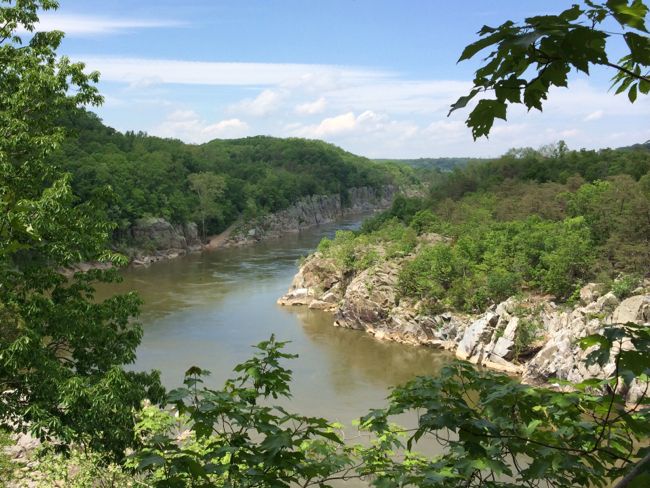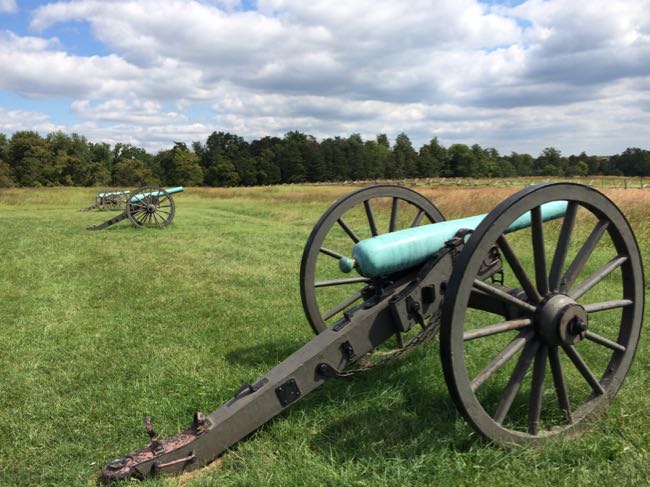 Relaxed Parks, Cold Drinks and Scenic Drives
1. For a relaxing stroll, head over to the beautiful wetlands boardwalk at  Huntley Meadows Park. It's .7 level miles from the Visitor Center to the viewing tower along an ADA-compliant woodland path and half-mile boardwalk over a unique hemi-marsh. Or take a scenic drive on the Unpaved Roads of Loudoun County, stopping at farm stands, historic sites, and wineries along the way.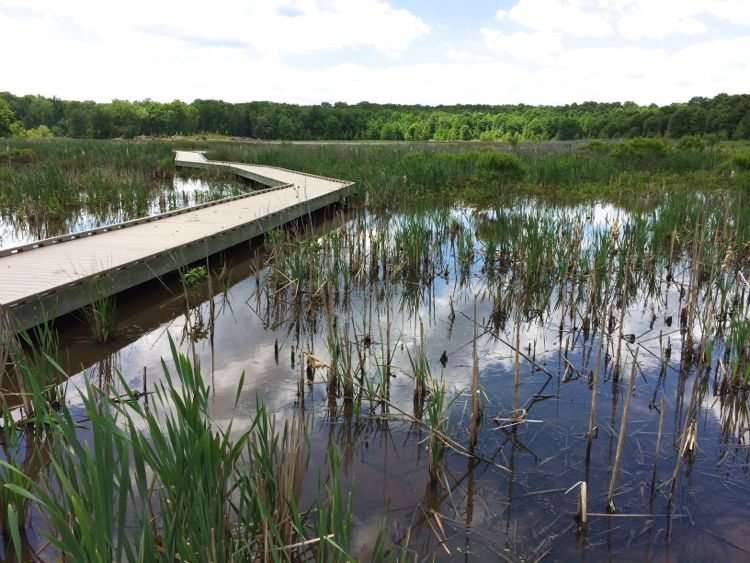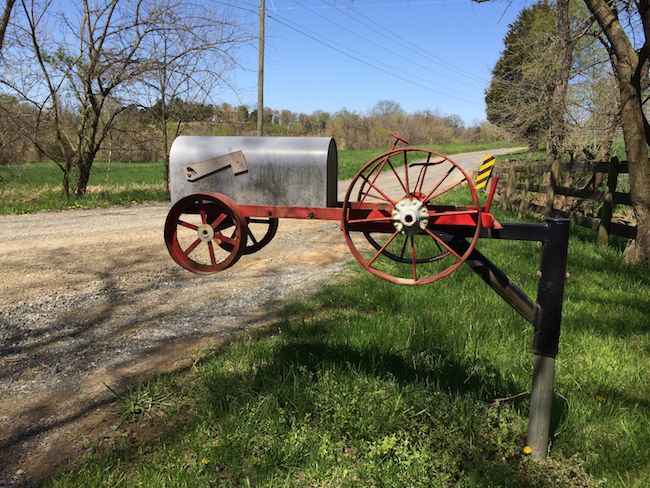 2. Enjoy the unique brews at Ocelot Brewing Company in Ashburn and Caboose Brewing Company in Vienna. Both breweries offer a wonderful line-up of delicious craft beers in sleek, relaxed spaces.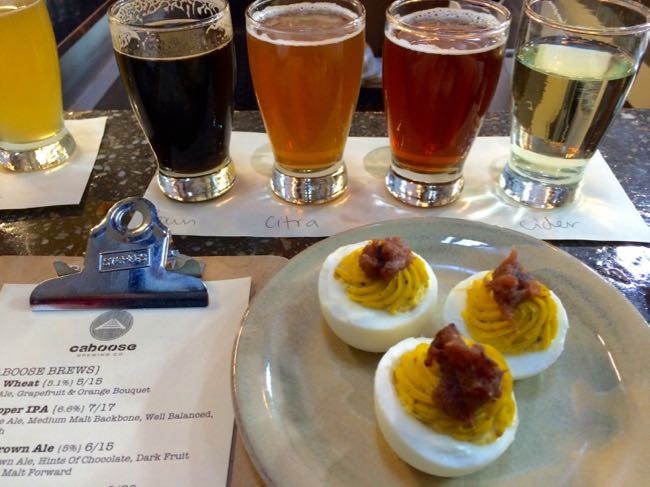 [box]Father's Day 2015: Extend your beer tasting fun at the Northern Virginia Summer Brewfest, June 20 – 21 at Bull Run Regional Park in Centreville. This craft beer festival features summer seasonal brews from regional craft breweries, plus food, entertainment, crafts, and exhibits. 11:00 – 7:00 daily.[/box]
Kids Included?
Little Ones with Energy to Burn
1. Lakes and festivals are always fun for the little ones. In addition to boating and fishing, Burke Lake features a miniature train, a carousel, and mini-golf. At Lake Fairfax Park you can enjoy a picnic, watch the action at the skate park, explore the lake from a paddleboat, then cool off at the Water Mine water park. Or rent a paddle boat on Lake Anne, then let the kids cool off in the waterfall sculpture.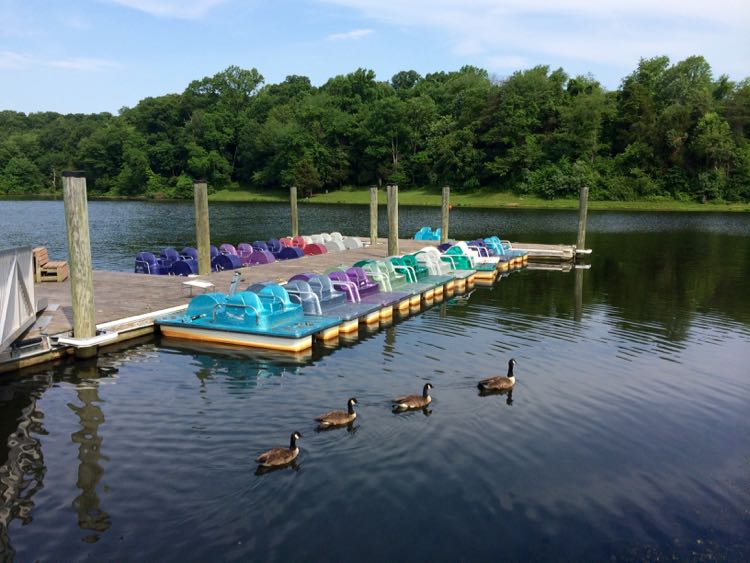 [box]Father's Day 2015: The food booths will be gone, but the Taste of Reston Carnival is open from 10:00 to 8:00 at Reston Town Center.[/box]
2. Huntley Meadows and Meadowlark Botanical Gardens are both good destinations for young ones old enough to explore nature. We saw snakes, skinks, frogs, and a giant snapping turtle from the Huntley Meadows boardwalk, and there are giant turtles and koi in the pond at Meadowlark. The paths are stroller-friendly, and there are special places for kids to explore, and lovely spots to sit and relax with Dad.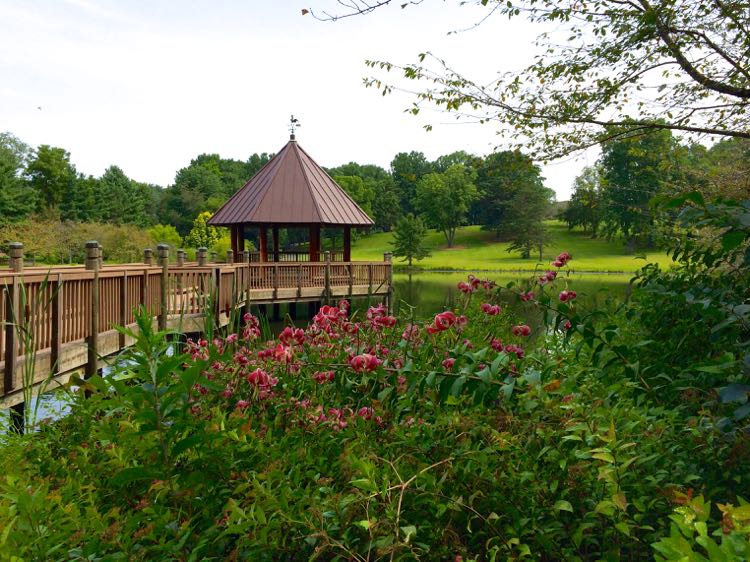 Inquisitive Big Kids and Tweens
1. The Smithsonian Air and Space Museum displays some of the most impressive items of their collection—including the space shuttle Discovery, a Concorde, and a Lockheed SR-71 Blackbird—in two huge hangars at the Stephen F. Udvar-Hazy Center in Chantilly.  Aviation buffs can easily spend a day exploring the displays, visiting the tower to watch planes land and take-off at neighboring Dulles Airport, and watching a movie at the IMAX.
[box]Father's Day 2015: The museum will host Innovations in Flight Family Day and Outdoor Aviation Display. More than 50 vintage, recreational, military, and home-built aircraft will be on display, paired with vintage cars from their decade, and pilots will be with their aircraft to answer questions. Attendance is free; parking is $15. 10:00 – 3:00[/box]
2. History buffs will enjoy a visit to nearby Sully Historic Site, which highlights the early 19th century life of the Richard Bland Lee family, tenant farmers, and enslaved African Americans. Tour the main house and the outbuildings for a closer look at life in Fairfax County through the 20th century.
[box]Father's Day 2015: The 42nd annual Sully Antique Car Show, the largest car show in northern Virginia, features foreign and American cars, trucks and specialty vehicles through 1990.  More than 400 antique and classic vehicles fill the grounds, accompanied by live entertainment, a food court, activities, and tours of the historic house and outbuildings. Admission is $10 for adults, $8 for seniors and $6 for children. 10:00 – 3:30[/box]
Older Teens Who 
Crave Independence
1. Boating at Burke Lake gives older teens an opportunity to hang out with the family while maintaining a little independence. Teens 16 and older can pilot their own boat rental, so you're together, but not too close.  There's also an 18-hole disc golf course if you're looking for a different sports challenge.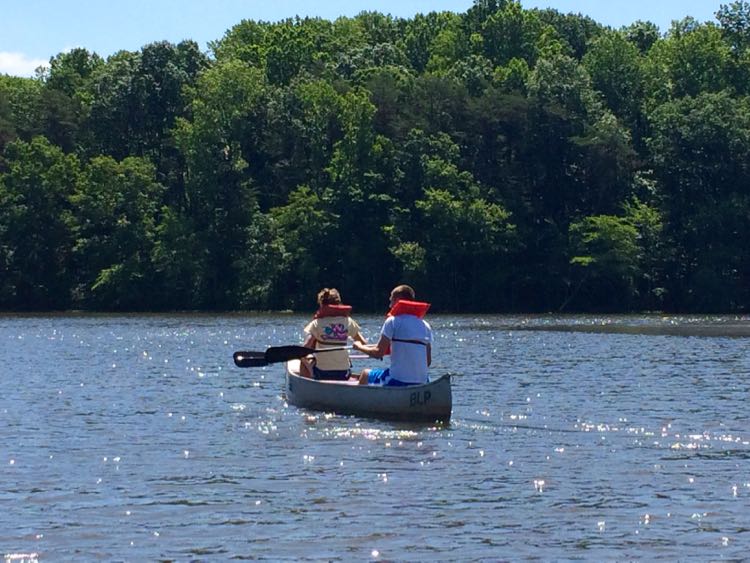 2. You and your teens can work up an appetite, then reap the rewards when you bike to barbecue on the W&OD. We've identified four options, from Purcellville to Reston, where you can score some ribs and other great bbq close to the popular bike trail. If you want to skip the exercise and just enjoy a relaxed meal on the patio, check out these spots for casual Outdoor Dining in Northern Virginia.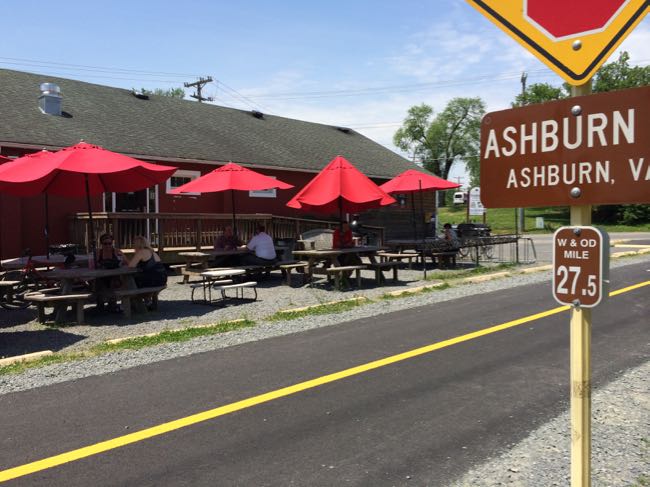 Where do you like to spend quality time with a favorite Dad? We're always looking for new places to explore in Northern Virginia.
[hr]
Follow Fun in Fairfax VA on Facebook, Twitter, Pinterest, and Instagram.