February 2019 events in Northern Virginia include Valentine's, Chinese New Year, and President's Day celebrations, restaurant deals, family fun, and more. Whether you love winter's chill or can't wait for warmer times, you'll find fun local events to keep you entertained during our shortest month.
February 2019 Events in Northern Virginia
The annual Chocolate Lovers Festival returns to Fairfax with chocolate, chocolate, and more chocolate. Head to Old Town on Friday night for liquid chocolate treats in a heated tent, a silent auction, and music. On Saturday and Sunday, special events for chocolate lovers continue all day long.  A highlight of the festival is the Taste of Chocolate, where you can view and taste (for a fee) chocolate concoctions at the Old Town Hall. There are more activities, entertainment, and open houses at historic buildings throughout the downtown. Friday 6:00 – 8:00; Saturday 10:00 – 7:00; Sunday noon – 4:00.
The Leesylvania property is associated with the flight of two runaway slaves as well as a slave who escaped in 1848. A band of escaped slaves also informed Union soldiers of Confederate activity at the property's Freestone Point in 1861. Displays will illustrate our inclusion into the National Park Services Network to Freedom program every weekend during Black History Month. Fri – Sun, 10:00 – 4:00.
Celebrate the Year of the Pig at Fair Oaks 16th Annual Lunar New Year Festival. More than 200 performers will participate, representing such countries and regions as China, Korea, Japan, India, Thailand, Vietnam, Malaysia, Indonesia, Philippines, Polynesia, Tibet, and Turkey. The whole family will enjoy traditional Chinese dragon dances; music and international dance performances; martial arts demonstrations; children's crafts; multi-cultural displays; and a special lantern festival. Free; 1:00 – 5:00 daily.
The 12th annual Chinese New Year Festival features a day of live music, dragon and lion dances, children's games and crafts, delicious Asian cuisine, Chinese language workshops, and the popular dragon parade. There are many activities for children, and students 12 and under will be invited on stage to recite two ancient Chinese poems. (Snow date 2/10.) Admission is free; 10:00 – 6:00.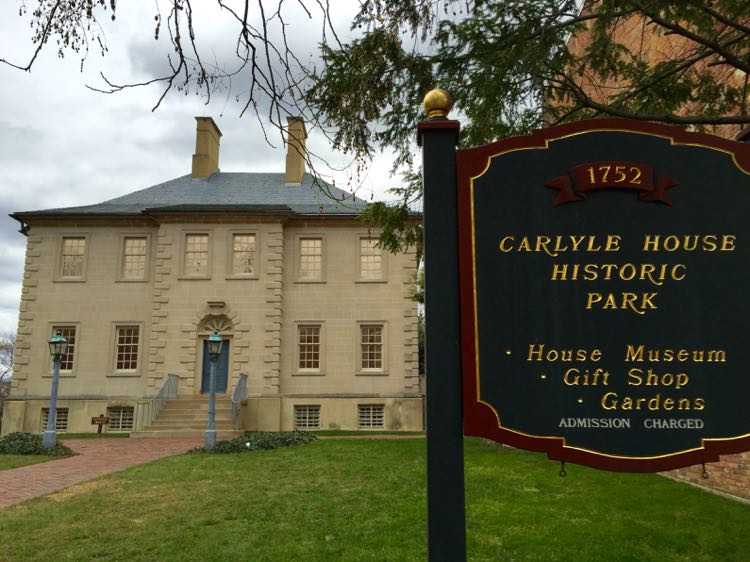 Step back into the 18th century to commemorate the birthday of Alexandria town founder, Col. John Carlyle. The historic Carlyle House will celebrate with 18th-century dancing, live music, and a special birthday treat. Free; noon – 4:00.
Find deals up to 80% off retail prices at the 15th annual designer warehouse sale at the Weston Hotel in Old Town. Shop a great collection of local boutiques and enjoy fitness and fun activities. Admission is free; 10:00 – 4:00.
Super Bowl Sunday Fun, Multiple Locations, Feb 3
The party at Kalypso's Sports Tavern in Reston starts at noon with burgers, brats, and Souvlaki. Enjoy live music, a cornhole tournament with prizes, and appearances by Clarence Vaughn, Darryl Grant, and others from the Redskins Super Bowl Champs Alumni. (Bring a football or jersey for signatures and photos.) Join in Super Bowl Trivia at 5:00 then watch the game on 30 big screens. Admission is free.
Tysons Biergarten in Tysons is hosting a Super Bowl Watch Party featuring discount wings and a Wing Eating Competition at half time. Watch Party admission is free; $8 to register for the competition. 5:00 – 1:00.
Here's a round-up of sports bars in Prince William County for more places to watch the  Super Bowl in Northern Virginia..
The annual Smithsonian Family Day focused on African Americans role in aviation and space is being held in Washington DC this year. The event was held at the Udvar-Hazy Center in previous years.
Celebrate the significant contributions African Americans have made to flight and space exploration despite the overwhelming obstacles they had to overcome. Enjoy presentations, hands-on activities, and stories. Learn about African American astronauts, pilots, and scientists of the past and present and their accomplishments. Free admission; 10:00 – 3:00.
Sample chocolate goodies as you explore the streets and ships of this historic mill town. With over 35 shops participating this makes for the perfect pre-Valentine's day afternoon. Guests can also register for a chance to win a chocolate diamond necklace. 11:00 – 2:00.
Little ones can join in the fun with dancing, refreshments, crafts, and live animals to entertain at the annual Animal Sweetheart Dance. For children 3 – 5 years old; $9; 10:00 – noon.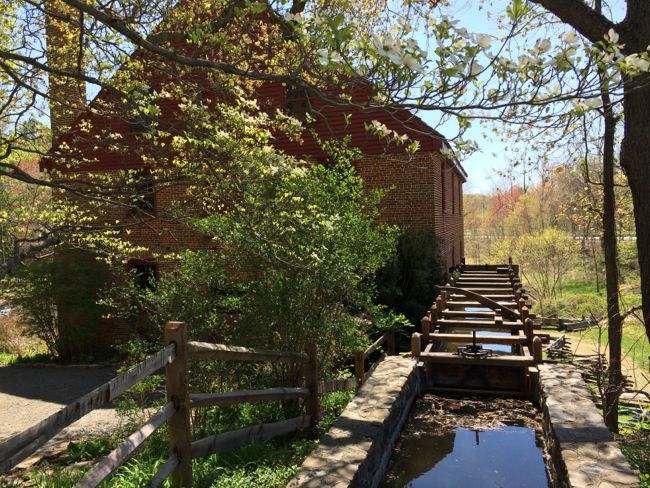 The sap is rising and the maple trees are tapped. Now it's sugaring time. Bundle up, brave the weather, watch and learn as sap is boiled down into sweet maple syrup over an open fire. Sample the delicious combination of maple syrup over fresh baked cornbread, while supplies last. $5 per person, no reservations needed; noon – 2:00.
Valentine's Day, Feb 14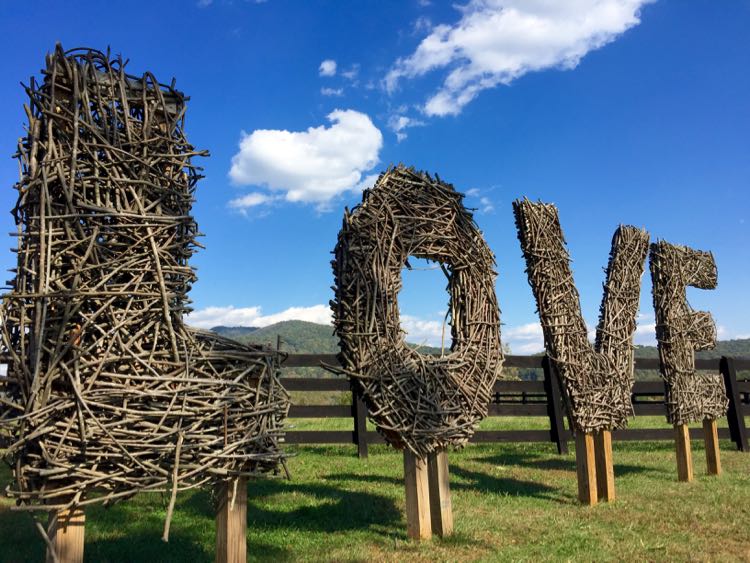 Plan a love-filled getaway with our guide:
Or create local Valentine's Day magic at these  21 Romantic Places in Virginia and Washington DC. Outdoors or in, classic or quirky, we've got ideas for a day of romance and fun.
Enjoy guided star gazing, telescope viewing, games, and listening to ancient stories about constellations round a campfire. Hot chocolate and snacks will be available for purchase are also part. Canceled if raining or snowing. $8 per person; 6:00 pm.
President's Day Weekend, Feb 18 and 22
In addition to the special events listed below, the long President's Day weekend is a great time to explore presidential history in Virginia. We're lucky to have these Presidential Sites to Explore on President's Day Weekend. In fact, these historic sites are worth visiting all year long.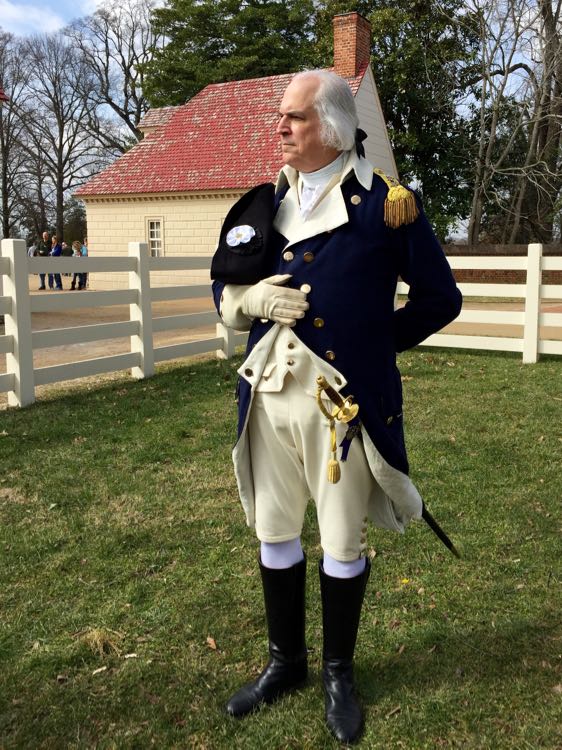 Special activities honor and celebrate George Washington, with free admission on President's Day, February 18th. Activities include dancing demonstrations, character performances, and birthday cake. 9:00 – 5:00.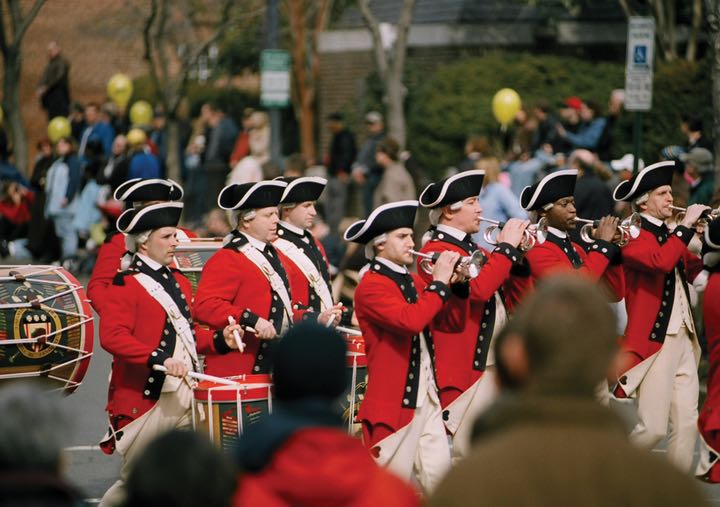 Celebrate the 287th anniversary of George Washington's birth at the nation's largest George Washington Birthday parade. The one-mile route through the streets of Old Town Alexandria attracts nearly 3,500 participants and honors one of Alexandria's favorite sons. Additional events throughout the month of February include a Cherry Challenge among Alexandria's best restaurants, free admission to historic sites, popular walking tours, and an 18th-century banquet and ball. Parade is free; 1:00 – 3:00.
Mount Vernon also celebrates George Washington's actual birthday with free entry to his beloved estate. Join in special wreath laying ceremonies throughout the day. Enjoy a patriotic concert and observe a moving ceremony honoring new citizens. Join "General Washington" for a slice of birthday cake (while supplies last). This is a perfect opportunity to check out the new Be Washington interactive exhibit and the updated 4D Theater.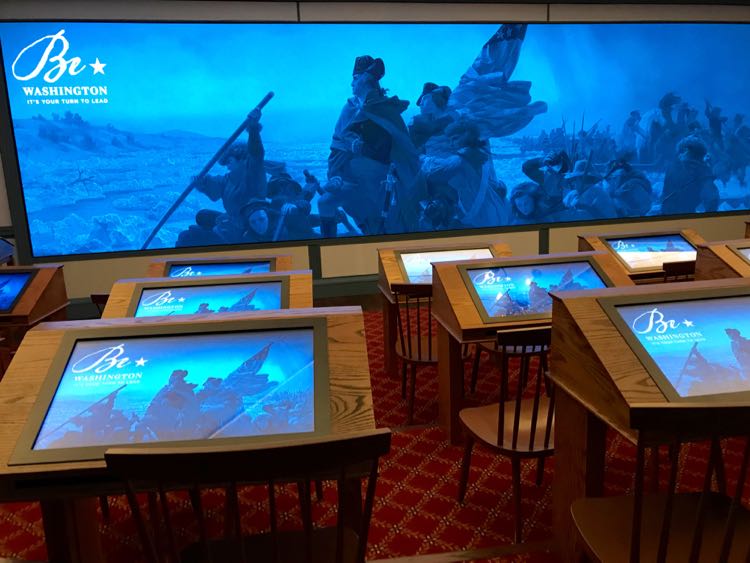 More February 2019 Winter Fun in Northern Virginia
With fewer festivals and big events going on, you may need to plan your own February 2019 winter fun. Here are some ideas for winter outings that offer brisk adventures or cozy escapes, depending on what the weather brings.
Unless we've had heavy snow or rain, winter is a great time to explore local trails. These winter hikes and strolls are enjoyable except when conditions are especially icy or water-logged. A little snow on the ground is not a problem with most of these destinations, but wear good hiking boots and check ahead for inclement weather closures.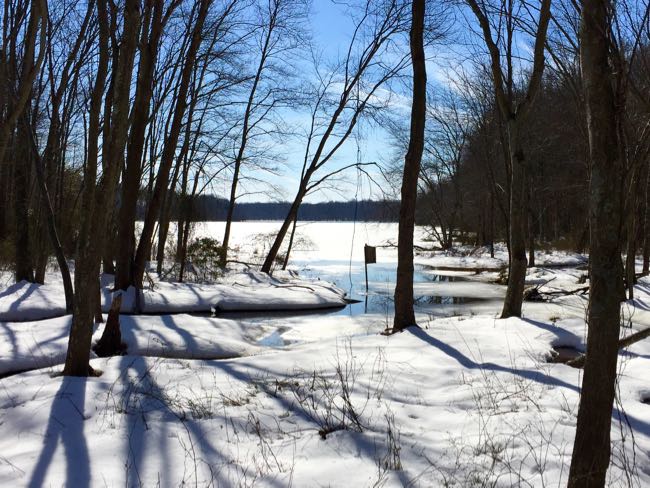 The return of chilly temps puts us in the mood for a wintery outing, and Northern Virginia ice skating rinks offer healthy winter fun for every age, whether you prefer to skate indoors or out. Each ice skating destination offers smooth ice, happy music, and nearby fun, so why not try them all?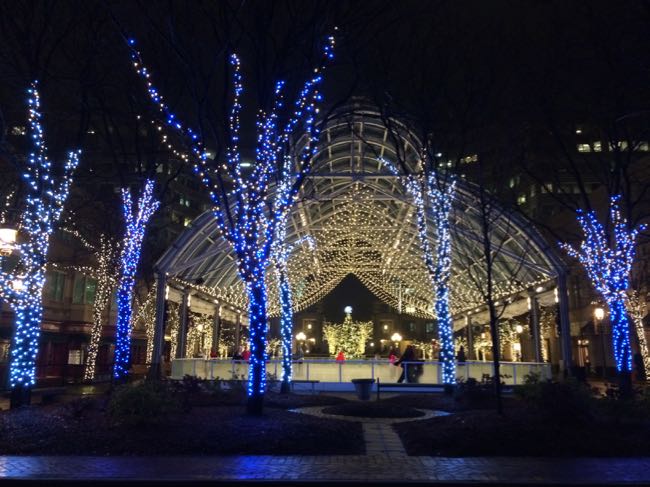 Sometimes it's too cold to play outdoors, but cabin fever pushes us to get out of the house. Whether you have kids along or not, we've rounded up a few warm winter outings that offer a change of scene close to home.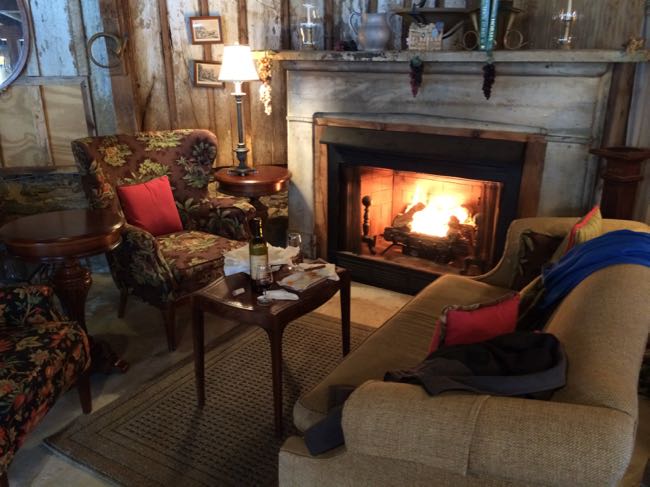 We crave a beautiful view all year long. One of our favorite options for a winter outing is to visit one of the many excellent Virginia wineries and soak up nature with a glass in hand.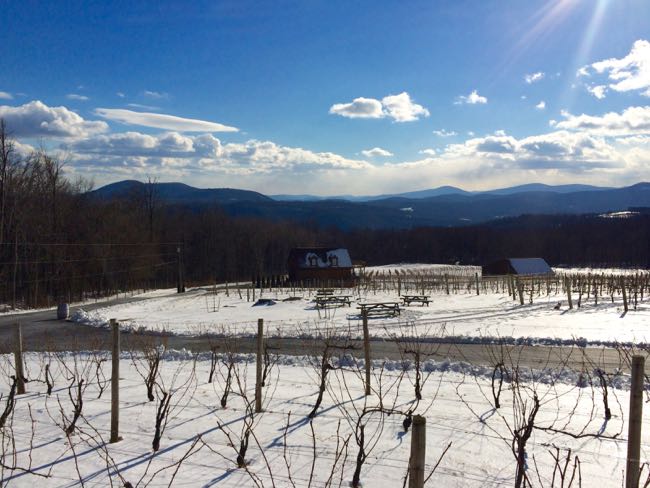 Escape on a Weekend Getaway
Want a change of pace from your wintery home? Here are our favorite destinations for a winter escape from the DC region:
Favorite Winter Getaways from Northern Virginia by Plane, Train, and Auto
In addition to the 15 Romantic Getaways listed above, we've also rounded up two batches of overnight getaways in and near Northern Virginia. All of these destinations offer a perfect respite from the winter doldrums. From historic inns, to comfy hotels, to a private mill house, we have options for every taste. Browse our lists to plan your perfect winter escape: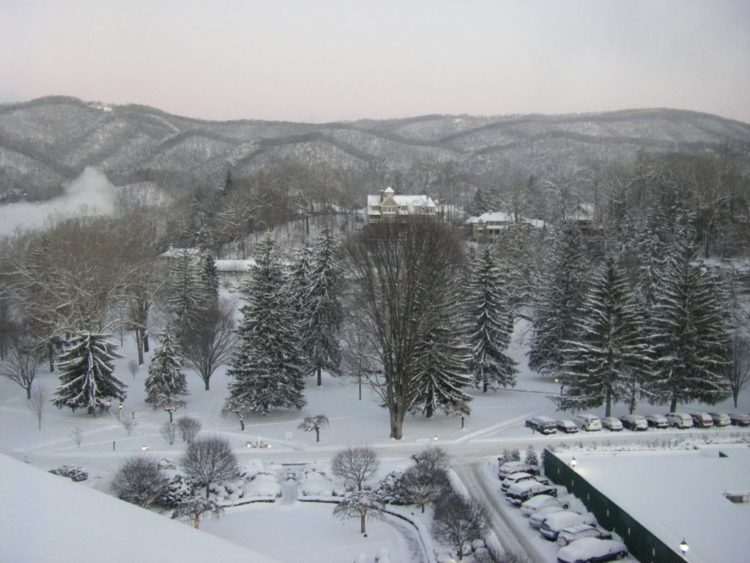 Whatever February 2019 events are on your list, we hope you'll have time to explore and enjoy the Northern Virginia area. Know of more fun February 2019 events? Please share your tips in the comments below. Thanks and Happy 2019!
Follow Fun in Fairfax VA on Facebook, Twitter, Pinterest, and Instagram for more fun things to do, places to visit, and special events in the Northern Virginia and Washington DC area.
Featured photo credit: Tisara Photography