August 2018 Events in Northern Virginia
August 2018 events in Northern Virginia fill the month with County Fairs, beer fests, a nostalgic drive-in, shopping and dining deals, and more summer fun. Bookmark this page and plan a month of summer fun in Northern Virginia.
Every year, on August 1 at 9:32 AM, Arlington's first public artwork creates a dramatic shadow alignment. Head to the park for a brief talk about Dark Star Park and artist Nancy Holt. Learn about her process for creating the shadow alignment that occurs every year at the park and then watch it take place right before your eyes. Free; no registration required. 9:15 AM.
Join in old-fashioned country fun with carnival games, rides, 4-H exhibits, animal shows, and entertainment. Watch the 4-H exhibitors get their farm animals ready for the show, visit exhibit booths, try farm chores, enjoy traditional Fair food and watch stage entertainment, dog and horse shows, and more. Free admission; purchase carnival tickets in advance or at the door. Hours vary by day and activity, follow the link for details.
Beginning at 12:01 am Friday and ending Sunday at 11:59 pm, buy qualifying school supplies, clothing, footwear, hurricane and emergency preparedness items, and Energy Star and WaterSense products without paying sales tax. You can shop online, by mail, or over the phone, but we suggest an expedition to the mall at Tysons Corner Center, Fairfax Corner, Fair Oaks, Dulles Town Center, Leesburg Outlets, or one of the many other malls and independent stores in Northern Virginia. You could even plan a staycation at the Hyatt Tysons Corner to maximize your shopping time.
Peach Daze Fuzztival, Great Country Farms, Bluemont, Aug 4 + 5
Celebrate Peach Picking season and enjoy great food and drink at the 4th annual collaboration between Bluemont Vineyard, Dirt Farm Brewing, and Great Country Farms. Start the day with a peach pancake breakfast, then enjoy music, games, and more family fun. Head up to the vineyard and the brewery for peach-flavored Virginia wine, craft beer, and food. $10 child, $12 adult. Follow the link for times and schedule.
Join Carlyle House to learn about Colonial plants. Participate in a variety of games, crafts, and projects that test your knowledge of plants, and explore how they were used in cooking, medicine, and art.  The event is free, and designed for children ages 3-12. Free, 12:00 – 4:00.
While you're in Old Town, head over to the Stabler Leadbetter Apothecary for an in-depth tour of the odd and interesting medical equipment on display.
Starlight Cinema opens in August with free family movies that you can enjoy from your car or under the stars in the outdoor seating area. If you've never been to a drive-in, or you want to bring back happy memories of the drive-in experience, the Trinity Centre parking area is the place to be on Saturday nights. Gates open at 6:00, but arrive early for pre-movie entertainment and activities. Bring a blanket, chairs, and a picnic, or purchase food on site. Free; cancelled if rain. Check our list for more Outdoor Movies in Northern Virginia.
More than 30 Virginia craft breweries, artisan distilleries, and Virginia wineries will be on tap at the second annual Workhouse Brewfest at the Workhouse Arts Center. The day will feature a dozen bands performing on three stages, numerous food trucks, lawn games, and of course, the Workhouse artists will be in their galleries, which will be open to visitors. Follow the link for ticket options; 1:00 – 8:00.
National Farmers Market Week, Multiple Locations, Aug 5 – 11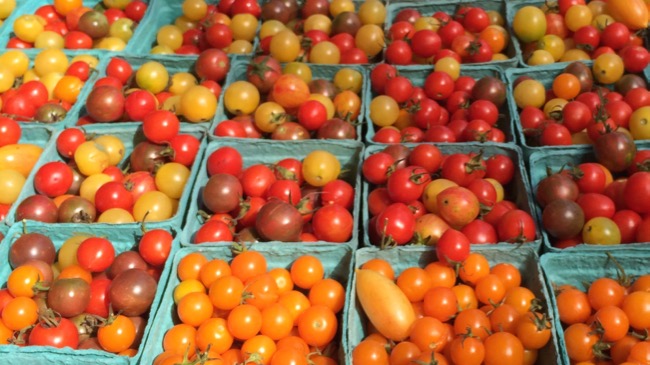 Fairfax County will celebrate the 19th Annual National Farmers Market Week with special activities at select Farmer's Markets. National Farmers Week recognizes the important role that farmers markets play, and special market activities will include cooking demos, raffles, and kids activities. Check this list of Northern Virginia Farmers Markets to find a market near you.
This annual community event held in conjunction with the Manassas City Police includes games, food, and fun for the whole family at the Manassas Museum. 6:00 – 9:00.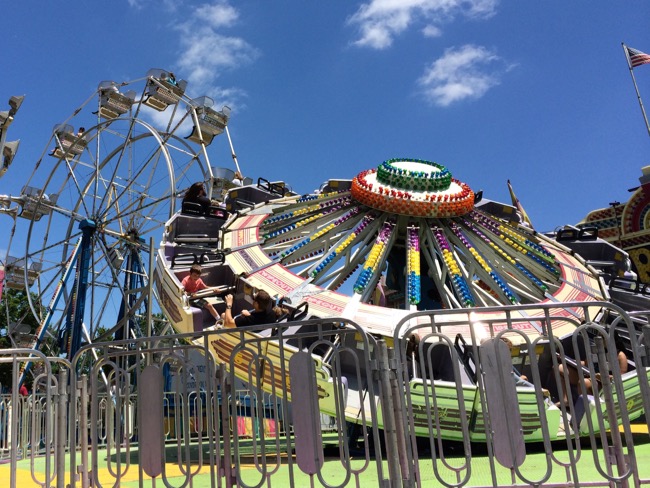 The largest County Fair in the state of Virginia returns with 9 days of  livestock and home arts exhibits, tractor pulls, a rodeo, demolition derbies, baby contests, live music, and much more. The Prince William County Fair boasts a great midway, carnival rides, traditional fair food, and 4-H Club demonstrations. Nearly 100,000 spectators are expected to pass through the turnstiles. Follow the link for schedule details and ticket options.
Shop the end of summer sidewalk deals during the 9th annual Summer Sidewalk Sale in Alexandria. Shops throughout Old Town and Del Ray will host promotional events and clearance sales offering deeply-discounted summer merchandise and product demonstrations from some of Alexandria's top boutiques and designer stores.
Cardboard boats of all shapes and sizes will be paddling on Lake Anne at the 2nd annual Cardboard Boat Regatta. Registered teams will design and race their own cardboard boats, and all proceeds benefit Reston Historic Trust. Head over to Lake Anne Plaza to enjoy the festivities. Prizes will be awarded in several categories. 12:00 – 6:00.
Competitors are sure to finish the Town of Vienna's 2018 Kids Adventure Race filthy and smiling. The nearly one-mile race through fields, mud, tires, and obstacles is open to children ages 5-13, and will take place rain or shine. All course obstacles are made by parks and rec staff and may involve hay bales and water hoses. Pre-registration is required; $7. 10:00 – noon.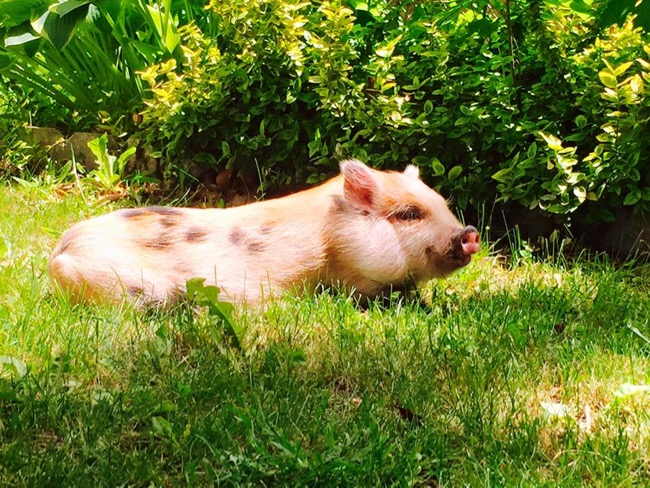 The 42nd annual Arlington County Fair kicks off 5 days of celebration with a Saturday parade, racing piglets, pony rides, and lots of family fun. The free fair includes competitive exhibits from bees wax to photography; a Kids Court with face painting, moon bounce, and special activities; carnival rides (tickets sold on-site) and a midway; live entertainment; and more. Hours and activities vary by day; follow the link for details.
Enjoy tasty deals during Alexandria's Summer Restaurant Week, with more than 50 restaurants offering a $35 three-course dinner or a $35 dinner for two. More than 25 restaurants will also offer $15 or $22 per person lunch specials. New in 2018, 15 restaurants will offer $15 or $22 brunch specials. Restaurant Week showcases the inventiveness of local chefs in neighborhoods throughout the city, including Old Town, Del Ray and the West End. Options range from fine dining to casual favorites. Follow the link to browse menus and book your reservation through OpenTable.
Plan a staycation—check Alexandria hotel rates and availability now. 
Music, food, beverages, and fun will be served up at the Town of Vienna's next Chillin' on Church block party. Children's activities will be available. Free admission; 6:30 – 9:30 pm.
The annual City of Manassas commemoration offers the chance to meet explore different periods of Manassas history. Enjoy free living history at the Manassas Museum and Liberia House. All events are free and open to the public. Follow the link for schedule details.
Enjoy a variety of vendors, crafts, food and beverages, pipe bands, Irish Dance Schools, and Irish entertainment at Waterfront Park, sponsored by the Ballyshaners to raise funds for the Annual St. Patrick's Day Parade in Old Town. 11:00 – 7:00
First Responders Day, Fairfax Station Railroad Museum, Aug 28
To commemorate the evacuation efforts that took place at Fairfax Station in August 1862, re-enactors and modern practitioners will demonstrate emergency and medical practices of today and 150 years ago. Fairfax Station was the site of a massive relief effort during the Battles of Ox Hill and Second Manassas, and among those aiding the effort was future American Red Cross founder, Clara Barton. Emergency vehicles will be on display and hands-on activities will demonstrate the critical role played by modern day first responders. 1:00 – 4:00.
Virginia Craft Beer Month
August is Virginia Craft Beer Month, and a cold brew is always welcome on a summer day. Visit and sample the latest brews at these great Northern Virginia Beers and Breweries, take a trip on the LoCo Ale Trail or explore one of these other great Virginia beer trails.
Plan a Virginia's Blue Ridge Beercation
Celebrate the last weeks of summer and Virginia Craft Beer month with a beercation in Roanoke and Virginia's Blue Ridge. Allow a few days to explore the Blue Ridge Beerway. The Roanoke Valley is home to some of the best hiking, biking, and paddling in the Eastern US, so you'll have plenty of options for outdoor summer fun. Roanoke VA is the perfect base for your Blue Ridge vacation, with great museums, food, and more craft beer. Stay in the beautiful and historic Roanoke Hotel for easy access to all that downtown fun.
Beyond August 2018 Events: More Summer Fun in Northern VA
Most of our August 2018 events occur on the weekend, but you can find plenty of summer fun on weekdays too. Check out these round-ups to fill every day with summer fun in Northern Virginia:
Whether you stay at home or enjoy a last minute getaway, you can finish summer strong with these fun August 2018 events in Northern Virginia. Happy August and happy summer to all!
Follow Fun in Fairfax VA on Facebook, Twitter, Pinterest, and Instagram for more fun things to do, place to visit, dining and drink, and special events in the Northern Virginia, Washington DC region.