April 2017 Events in Northern Virginia
From Easter eggs to bluebells, and National Parks to pirates, you'll find fun April 2017 events for every age and interest as we celebrate the return of spring to Northern Virginia. Whether you want a chance to give back, tine with nature, cakes, flowers, art, antique cars, horses, eagles, or even pirates, you'll find an event below.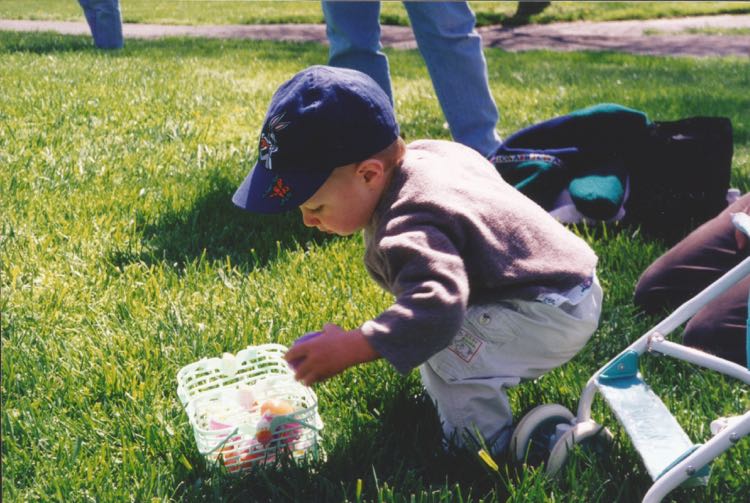 Easter egg hunting season kicks off April 1st at many Northern Virginia parks, farms, zoos, and towns, and the family-friendly fun continues throughout the month. Follow the link for egg hunting details and be sure to make reservations early as many of these events sell out every year.
Visit Gunston Hall for a Kite Festival and old -time fun. Fly a kite in the pastures, write with a quill pen, play 18th-century games, climb on a modern fire truck, and purchase colorful kites. $10/8 adults/under 18, 10:00 – 4:00.
Or head to DC for the 7th annual Blossom Kite Festival, and enjoy the creativity of kite makers and skill of fliers from across the US and other countries through a variety of competitions and demonstrations. Bring your own kite to fly or make one at an activity station near the Washington Monument. Free, 10:00 – 4:30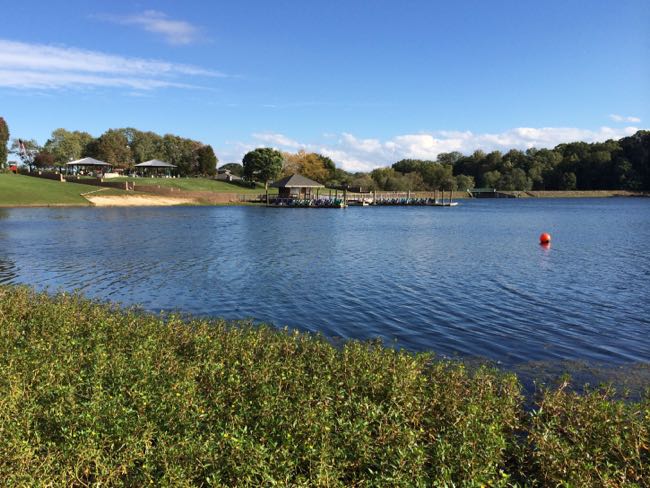 For a second year, the Fairfax County Park Authority is partnering with The Nature Conservancy to clean up our watershed. Join fellow volunteers and help remove tires, plastic bottles, cans and other debris from local waterways and help prevent trash from reaching the nation's largest estuary, the Chesapeake Bay.
Many other clean-ups are held throughout the watershed region in April, including a Park and Stream Clean-up in Herndon. Check this map to find additional clean-up events near you.
Park Day is an annual hands-on preservation event to help Civil War — and now Revolutionary War — battlefields and historic sites with maintenance projects large and small. Assist with trail maintenance, invasive plant control, fence construction, and trash pick-up at Manassas National Battlefield; clear trash and clean signs at Balls Bluff; repair trails and rake leaves at Bristoe Station and more.  Follow the link and scroll down for a list of Virginia park events.
Burke Lake Park once again welcomes riders on their one-third-scale replica C. P. Huntington steam train. The ride covers over 1.75 miles of track, takes 10 minutes, and reaches speeds of 10 to 12 miles per hour. Visitors can also take a spin on the carousel and walk or bike the 5-mile trail around Burke lake, rated one of the 10 best urban fitness trails in the nation by the American Hiking Society. The train and carousel are open weekends through May, then daily beginning May 29.
Enjoy a morning of fishing at Ashby Pond Conservatory, which will be well stocked with hundreds of trout. Bring a fishing rod, bucket, plastic bag and ice. A limited number of fishing rods will be available and bait will be supplied. Volunteers will provide instruction, pond education and fish cleaning demonstrations. $3, 9:30 – 11:45 in three sessions.
Visit with search and rescue dogs and animals from the Fairfax County Animal Shelter. See a police K9 unit demonstration. Treat your furry pal to hand-made doggie treats. Learn about the county's nine dog parks and how to volunteer as a dog park monitor. Get a lesson in dog park etiquette and speak with service dog trainers. See the latest in doggie goods from local vendors of dog merchandise and services.
Founder's Day, Lake Anne Plaza, Reston, Apr 8
Celebrate the 53rd anniversary of Reston's founding with a fun day honoring Reston and the town's founder, Robert E. Simon. The day-long festival features a 50-foot ferris wheel, moon bounce, children's activities, music, book signing with local authors, film screening, and more. The free event runs from 11:00 to 4:00.
Bluebell Festival, Stone House Visitor Center at Merrimac Farm, Nokesville, Apr 9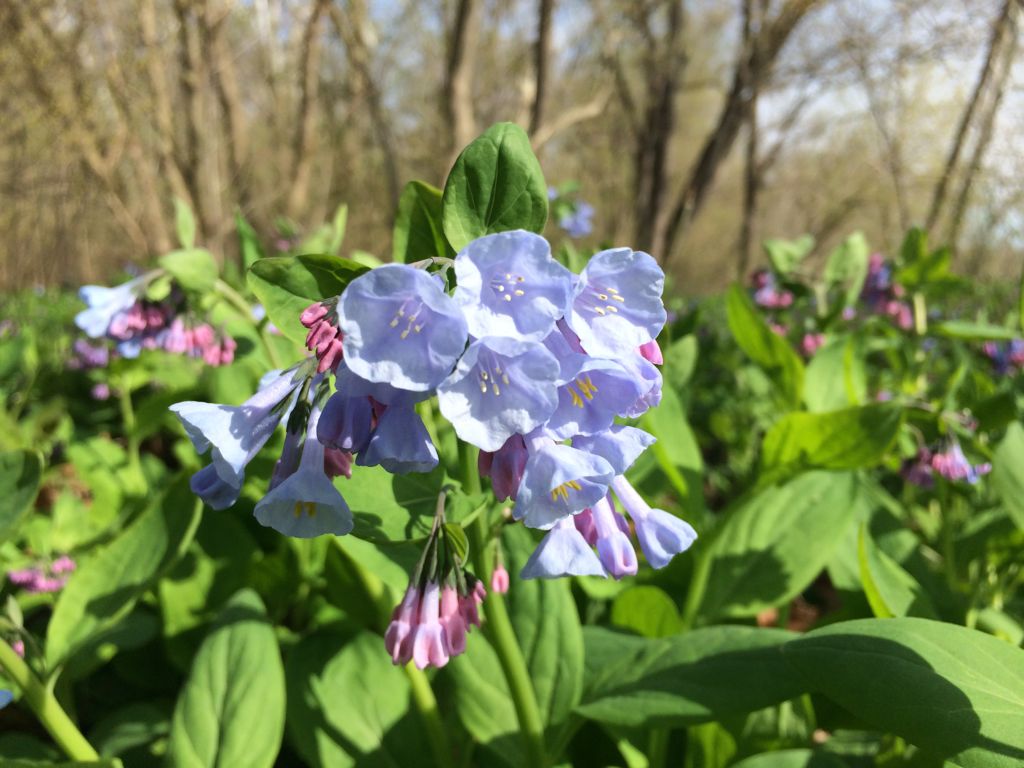 Welcome spring and come out to view the spectacular display of Virginia Bluebells at the Stone House Visitor Center at Merrimac Farm in Nokesville, Virginia. The Bluebell Festival will include a series of naturalist led tours, followed by an easy one-mile walk through the floodplain. Each tour has a special focus, although leaders cover all interesting sights. Local environmental organizations will be there with displays and activities for children of all ages. A bake sale and a hand-painted rain barrel raffle to benefit stewardship projects at Merrimac Farm round out the event. Concessions and food will be available for purchase. Bring binoculars, cameras, and the kids, and come out to join us for a day of fun, on April 17th from 10:00 am to 4:00 pm.
National Park Week, Multiple Locations, Apr 15 – 16 and 22 – 23
The National Park Services once again partners with the National Park Foundation, the official charity of America's national parks, to present National Park Week, a celebration of our national heritage. National Park Week welcomes visitors with two weekends of fee-free entry at all parks, plus special programs. April 15 is National Junior Ranger Day, encouraging kids to take part in fun programs and earn a junior ranger badge or become a Centennial Junior Ranger. On Earth Day, April 22, pitch in with a project and help out at a park. April 23 is Park RX Day (see below for additional events), focusing on fun recreational activities that encourage healthy lifestyles and promote physical and mental well being. Check out 5 Ways to Celebrate National Park Week in Northern Virginia for tips on where to go and what to do in our area.
View spectacular decorated cake displays by world-class sugar artists as the National Capital Area Cake Show returns to Fairfax High School. There will be demonstrations, hands-on classes for all ages and levels, vendors, bake sale and a chance to meet celebrity TV sugar artists. $12/17 1-day/2-day adult passes with student and senior discounts available. 9:00 – 5:00 daily.
Welcome spring's arrival in Virginia and witness one of the most beautiful naturally occurring events in the area. The Bluebells at the Bend festival at Riverbend Park celebrates the blooming of the abundant native Virginia bluebells which blanket the forest floor with a gorgeous layer of light blue. The event features wagon rides, wildflower walks, musical entertainment, and more, and is a perfect outdoor excursion for families. Explore the trails on a hike by the river or through the woods. Arrive early as parking spaces close to the visitor center fill up quickly, especially if it's a beautiful day.$7 admission; 10:00 – 2:00.
Take a trip to Loudoun's famed horse country to experience the thrill of racing during the Loudoun Hunt Point to Point Races at Oatlands Historic House and Gardens. Enjoy brunch and a series of races including the unique side saddle event. Featured in the hit PBS series Downton Abbey. The Loudoun Hunt Point to Point Races feature some of the most challenging timber and hurdle courses in Virginia and are thrilling to watch as participants race to the finish. Follow the link for tickets and event schedule.
Historic Leesburg will be in full bloom as lush landscapes and gorgeous gardens fill the streets. Over 150 vendors will be on display featuring landscape designs, gardening supplies, outdoor living items, plants, flowers, herbs, and more. Food, music, children's entertainment and crafts will add to the fun during this two-day event, which features a newly expanded Wine Garden located on the Town Green. This new tasting area will feature some of Loudoun County's best wineries and breweries. $3 suggestion donation. Saturday 10:00 – 6:00; Sunday 10:00 – 5:00.
100 top artists converge on North Highland Street in Clarendon for a two-day juried outdoor gallery style art exhibit. A wide variety of original artwork will be on display and for sale with prices set to suit all budgets. Live music will add to the fun at the 5th annual Arlington Art Festival. Free; 10:00 – 5:00 daily.
In honor of Earth Day, the Harris Pavilion will host free health screenings, fitness classes, kid activities, entertainment, and more. Recycle gently used household items or clothes to a worthy cause, visit with the recycling and environmental exhibitors, and help the kids make earth friendly art projects. The day includes exhibitors from non-profit and civic organizations providing recycling and environmental information and a number of artists from the Banner Art project will display and sell original artwork. Free except farm-to-table brunch and painting classes. 9:00 – 2:00
The evening will include a juried art show with works by local artists for sale, live music by local Latin-Jazz band Batida Diferente, a live charity auction, appetizers, wine and beer tastings. Tickets are $40 through March 31, $45 through April 21, and $50 at the door.
The 84th Annual Alexandria Historic Homes & Garden Tour features five privately owned Old Town homes and gardens, and refreshments at a private home. In addition, admission to historic properties like the Lee-Fendall House Museum & Garden, Carlyle House Historic Park, and George Washington's Mount Vernon are included. Carlyle House will host an herb and craft sale from 8:00 to 4:00, and plants will also be on sale at River Farm. Tours run from 10:00 to 4:00, and tickets are $45 in advance, $45 day of tour, and are available at the Alexandria Visitors Center on King Street.
All National Parks will waive entry fees on April 22nd and 23rd in honor of National Park Week. On April 23rd, National ParkRx Day, Shenandoah National Park will open the north district of Skyline Drive to non-motorized vehicles only. Skyline Drive will be closed to motorized vehicles from the Front Royal Entrance Station at mile 0 to the Thornton Gap Entrance Station at mile 31.5. This is a new program and an incredible opportunity to explore Shenandoah by bike. Required registration opens March 10th.
Enjoy a beautiful Spring day with your favorite beers at the 2nd Beer Fest at the Village at Leesburg. Guests receive a sampling glass upon entry and are free to try the beers as they stroll the avenue. Bands on The Main Stage, beer games for the adults, and a kids activity area plus great food joints and food trucks, add to the fun. $39, noon – 6:00
A neighborhood event for more than 20 years, the ValeArts Spring Show will exhibit more than 150 original works of fine art in various media, styles, and sizes. Kid's can create their own works at the creativity table. Artists reception Friday 7:00 – 9:00 PM. Free, 10:00 – 6:00 daily plus Friday reception.
National and local artists will exhibit outdoors on the streets of Fairfax Corner with work such as painting, sculpture, photography and more. This is the 2nd annual Art Festival hosted at Fairfax Corner by the producers of the Alexandria, Arlington and Virginia Beach Art Festivals. Free; 10:00 – 5:00 daily.
Great Country Farms welcomes families and their canine companions for a day of outdoor fun. Kids can enjoy the play area and a wagon ride to see the orchards and farm in bloom. Dogs can try an impressive dog agility course, Doggie Olympic Games, demonstrations, and a dip in the pond. The first hundred pups to visit the farm each day will receive a doggie bag of goodies. $8/$10 child/adult admission, doggies free, 10:00 – 4:00.
Historic Blenheim Estate hosts an action-packed day of period music, living history encampments and demonstrations, military firings and drills, tours of the Historic Blenheim House and more. Meet Lee, Mosby, and Clara Barton, enjoy a hayride, watch the cannon firing, and explore historic displays. The event is $5/$3 adult/youth; 10:00 – 5:00.
Springfest Fairfax, Sully Historic Site, Centreville, Apr 29
SpringFest Fairfax is a county-wide party to celebrate Earth Day and Arbor Day, offering family-friendly activities at the Workhouse Arts Center. Attendees enjoy live animals, pony rides, a climbing wall, bounce-house obstacle course, and hands-on activities and games that highlight our local environment. Admission and parking are free; some activities require a $5 wristband (cash only). 10:00 – 4:00.
The 6th annual Taste of  Vienna returns to the Vienna Volunteer Fire Department, with samples of delicious dishes from Vienna area restaurants plus free entertainment. The free event (tastings and drinks available for purchase) benefits the VVFD, and includes kid-friendly activities like a moon bounce and face painting. 11:00 – 8:00.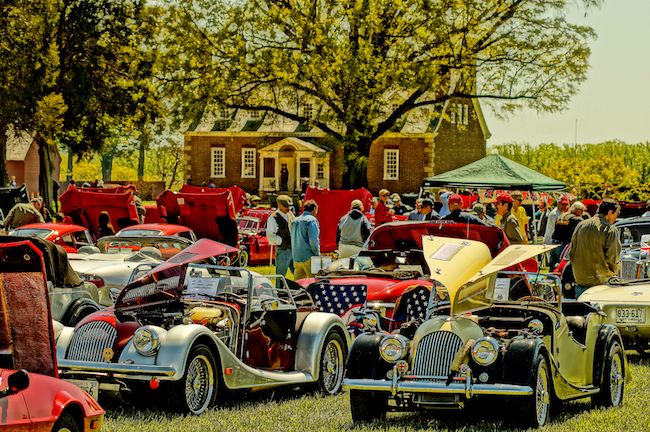 The 20th Annual Car Show, sponsored by the Capital Triumph Register, returns to Gunston Hall with classic cars, hearth cooks, vendors, historic house tours, and re-enactors. British cars in 25 categories include Triumphs and MGs joined by Austin Healeys, Jaguars, Rolls and Bentleys, Minis, Lotuses, Land Rovers, and cars you've probably never seen before, such as Jensen, Riley, and Wolseley. Regular admission, 9:30 – 3:00.
Whatever April 2017 events you choose to attend, we wish you a month of happiness and fun!
Follow Fun in Fairfax VA on Facebook, Twitter, Pinterest, and Instagram for more places to visit and things to do in Northern Virginia and surrounding areas.